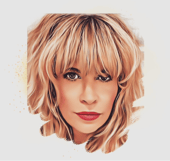 Michelle Jackson
@Makeuppro
💄Pro Makeup Artist , Licensed Esthetician, 25+ years in beauty industry, 🎬Makeup, Skincare, Hair Educator All Skin tones , Hair textures. Beauty Editor, Skincare, Makeup , Hair Educator
20+ years
Bet, Academy' Awards

I'm your go to for ROI with education, training, sales support in retail, Sephora, Ulta, Nordstrom, NM, SFA, Credo, Whole foods, Pharmaca , Sprouts. Skincare, Hair, Makeup, Tools, Fragrance

Connecting , building relationships in the beauty industry providing education, training ,building sales, sales support to beauty brands in major retailers.